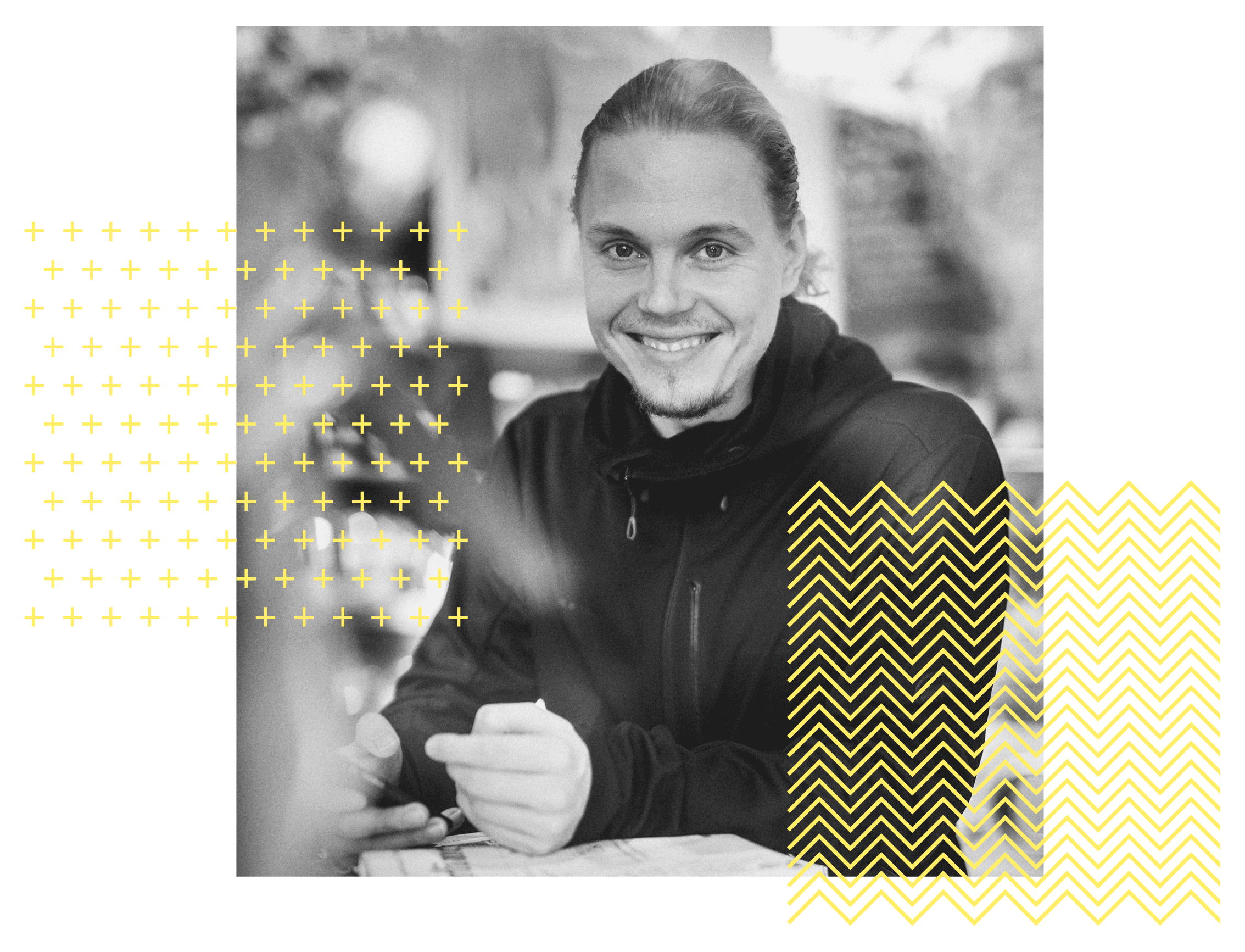 Do you ever wonder what happens to the food waste from restaurants? According to Berlin-based social enterprise ResQ Club, 10% of restaurant food is thrown away. No longer. By uniting 250,000 'rescuers' (people interested in buying leftovers at a discount) and 1,900 restaurants, ResQ Club has saved over 550,000 portions of food. This is equal to the CO2 emissions of a car driven 250 times around the world. → , with up to EUR 20m contribution from the EIF.
SOCIAL ENTERPRISES
Hundreds of businesses across Europe generate a positive social impact. For example, a small business translating text into sign language, an open-source database of genomic data or a company that refurbishes old warehouses into basketball pitches for local communities.
These organisations put their social impact at the centre of their business plan.
Like any other business, social enterprises need access to finance in order to be successful and sustainable. However some lenders and investors view them as risky because they believe the social goals interfere with the financial goals.
PROVIDERS OF SOCIAL
IMPACT FUNDING
Social impact funds tackle environmental and societal challenges by investing in social enterprises.
Social banks aim to make their money work for positive social impact.
HOW CAN THE EIF HELP?
The EIF offers programmes that understand that social goals can be compatible with financial success. We take cornerstone investments in impact funds and other providers of finance that back social entrepreneurs delivering impact and return. We also guarantee a portion of banks' loan portfolios to encourage lending to businesses with positive social impact.

Female prisoners struggle to reintegrate into society, but Immacolata Carpiniello, Manager of Neapolide Cooperativa Sociale knew she could change that. "I wanted to bring together two vulnerable realities: women in jail and small coffee producers from the south." In 2010, she founded the Lazarelle cooperative in Pozzuoli, Napoli, in southern Italy to create a coffee roaster inside the jail premises and run the whole production line from there. A new bistro opening in 2018 will create jobs for six detainees and three more persons. "Typically, female prisoners only have access to activities such as sewing, reading and decoupage," explains Immacolata, "with us, they're acquiring skills, learning a profession and improving their employability". → with an EaSI Social Entrepreneurship guarantee.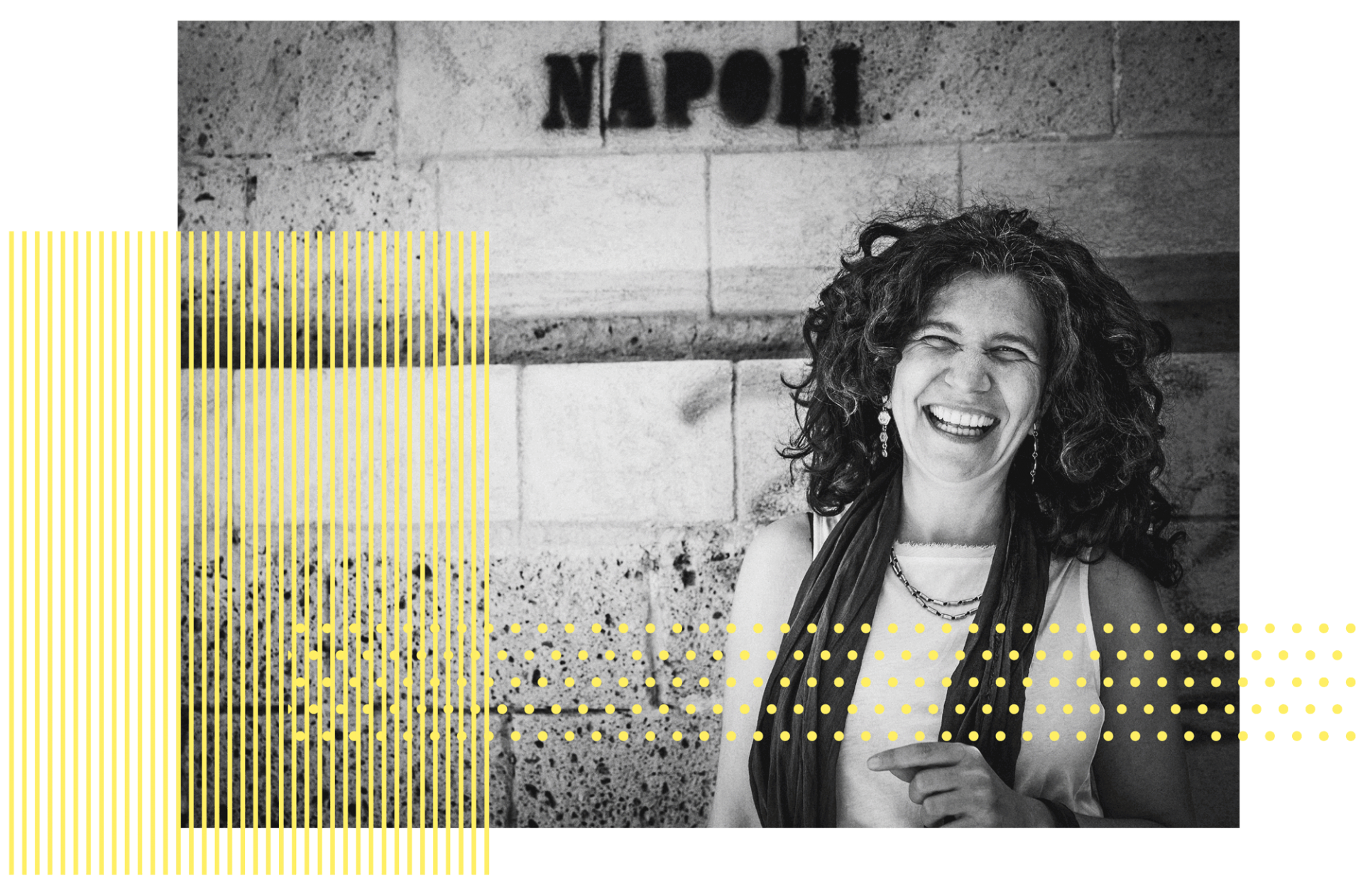 Latimer Group is an advertising agency that helps young people recognise and overcome social problems by involving them in the co-creation of large-scale communications campaigns – like drug awareness. After winning the Big Venture Challenge Award three years ago, Latimer Group intends to rapidly expand its global reach and develop a large network of youth influencers across campaigns that shed light on some of the most pressing social problems of our times. → with a GBP 7.5m contribution from the EIF.

Dementia is one of society's greatest challenges – it is becoming more and more prevalent and its care places a considerable burden on the public finances. Media4Care has developed tablet software 'Media Dementia' with a comprehensive collection of films, songs and games to help people with dementia reconnect with their past and present, combatting social isolation and networking them into their communities. The tablet is used by 150 care facilities in Germany. → with up to EUR 20m contribution from the EIF.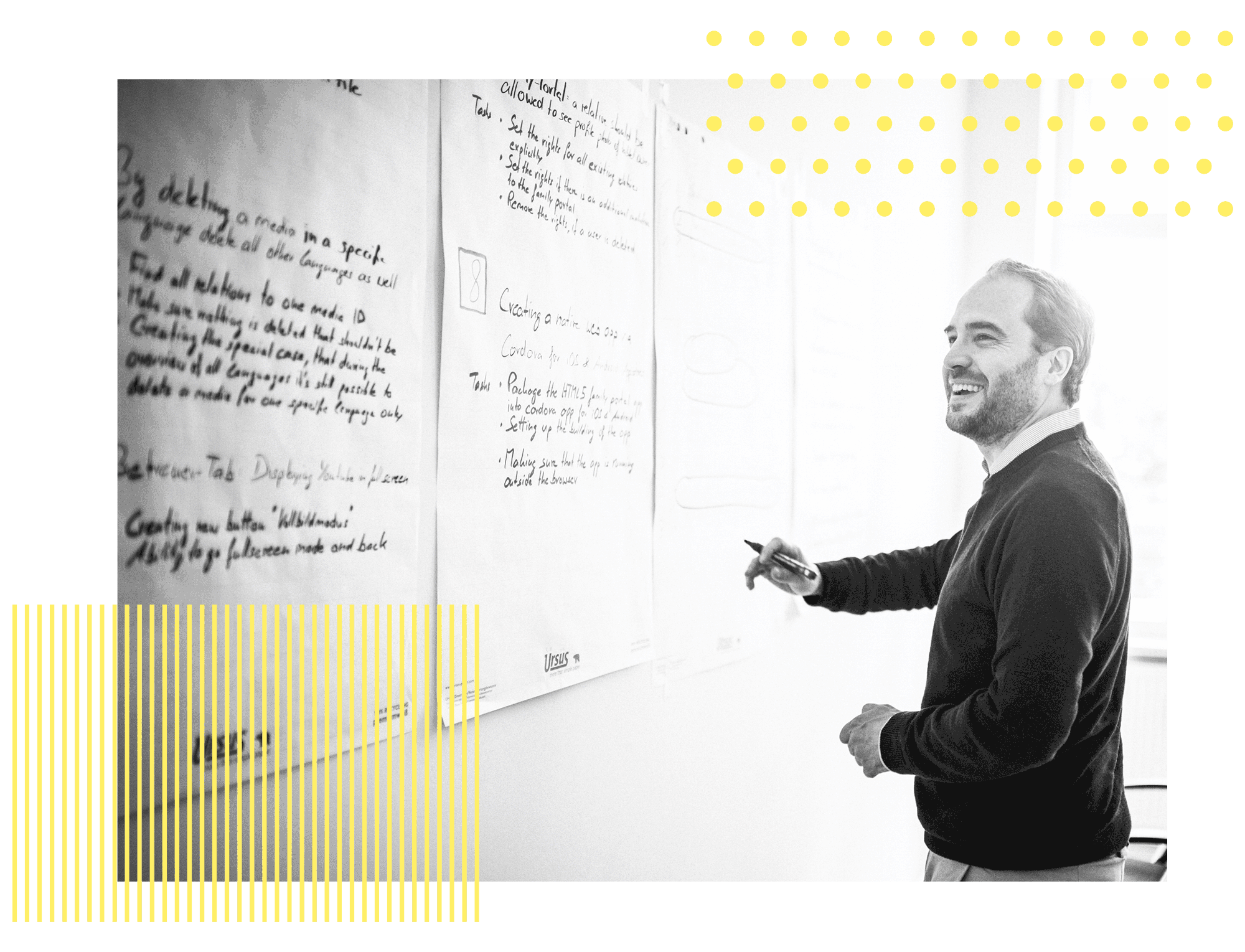 Montpellier bakery Drôle de Pain offers work placements to vulnerable people – ex-convicts, substance abusers, or unemployed people with mental and physical disabilities. Together, they make up half the workforce. "The challenge is twofold," explains baker Antoine Soive, who set up Drole de Pain in 2013, "to convey professional skills so that they improve their employability and can stand on their own two feet when the placement is over; and work on basic life-skills, like professional behaviour, self-confidence or communication." The bakery runs off renewable energy and sources local ingredients. It even converts its waste into compost to grow fruit and vegetables. Thanks to EU support, Soive now runs three bakeries employing over twenty people. → with an EaSI Social Entrepreneurship guarantee.

Waterborne disease is one of the biggest health threats globally. Helioz has innovated a solar-powered UV measurement device that provides households, communities and schools with a cost-effective way to drink safe water. Compared to boiling water with CO2-emitting firewood, which reduces disease by 60%, Helioz's method reduces waterborne diseases by 80%. → , with an EaSI Social Entrepreneurship Guarantee.
"FINDING FINANCING AT THAT STAGE OF THE BUSINESS IS VERY DIFFICULT, BUT IT IS ESPECIALLY DIFFICULT IN THE SOCIAL ENTERPRISE SECTOR – MOST BANKS DON'T UNDERSTAND OUR BUSINESS MODEL. WITHOUT THE LOAN, THINGS WOULD HAVE BEEN VERY DIFFICULT FOR US."
"THE FINANCING WAS VERY IMPORTANT FOR US TO CONTINUE OPERATIONS. WITHOUT IT WE MIGHT NOT HAVE BEEN ABLE TO PAY SALARIES OR CONTINUE RECRUITING FOR OUR TEAM."
Sign Time, social enterprise, supported by Erste Bank, Austria

Crowd-funding can be a fast and accessible route to raising capital. Ulule is a crowd-funding platform with a difference: it has an important focus on charities, women and entrepreneurship. A solar-powered back pack? Funded. SOS Mediterranée, a boat that rescues refugees? Funded. → , with a EUR 15m contribution from the EIF.

Maths. Many school-age pupils struggle with this subject, but schools often lack the time and money for one-to-one tutorials. Third Space Learning offers online one-to-one mathematics tutorials in schools from educators around the world, bypassing the expense and organisational hassle of recruiting private tutors. The online maths hub service offered by Third Space fits within the existing school budget giving every child the chance to access maths tutoring, irrespective of wealth or location. → , with up to EUR 20m contribution from the EIF.

Unemployment is one of the leading causes of social exclusion. Joblessness can lead to poverty and social tension, which often causes physical and mental health problems, social tension and poverty. Employment, on the other hand, reduces conflict, improves health and has a positive effect on inclusion in communities.
, a fund invested in by EIF through its Social Impact Accelerator, understands this problem. The French social impact fund invests in entrepreneurs who wish to establish franchise businesses, for instance, small supermarkets like Carrefour, in deprived urban areas of France. By doing this, it connects entrepreneurs with franchisers, investors and other partners to support the creation of their businesses in urban deprived areas and generates employment opportunities in these communities.
The aims? To boost social integration and create economic opportunities in disadvantaged urban areas. The means? With a EUR 10m equity investment from EIF in a EUR 40m impact fund, more than 1,500 local jobs are to be created in French deprived areas, more than 40,000 days of training provided to entrepreneurs and staff based in these areas and more than EUR 250m generated as tax revenues in over ten years.

The employment market is constantly evolving. With technological advances, some jobs, such as taxi drivers, labourers and shop assistants are left behind. Webforce 3 understands that those with difficult employment backgrounds need to develop new skills, and offers training in web development and web integration. It is now expanding into a national network of schools. → , with a EUR 10m contribution from the EIF.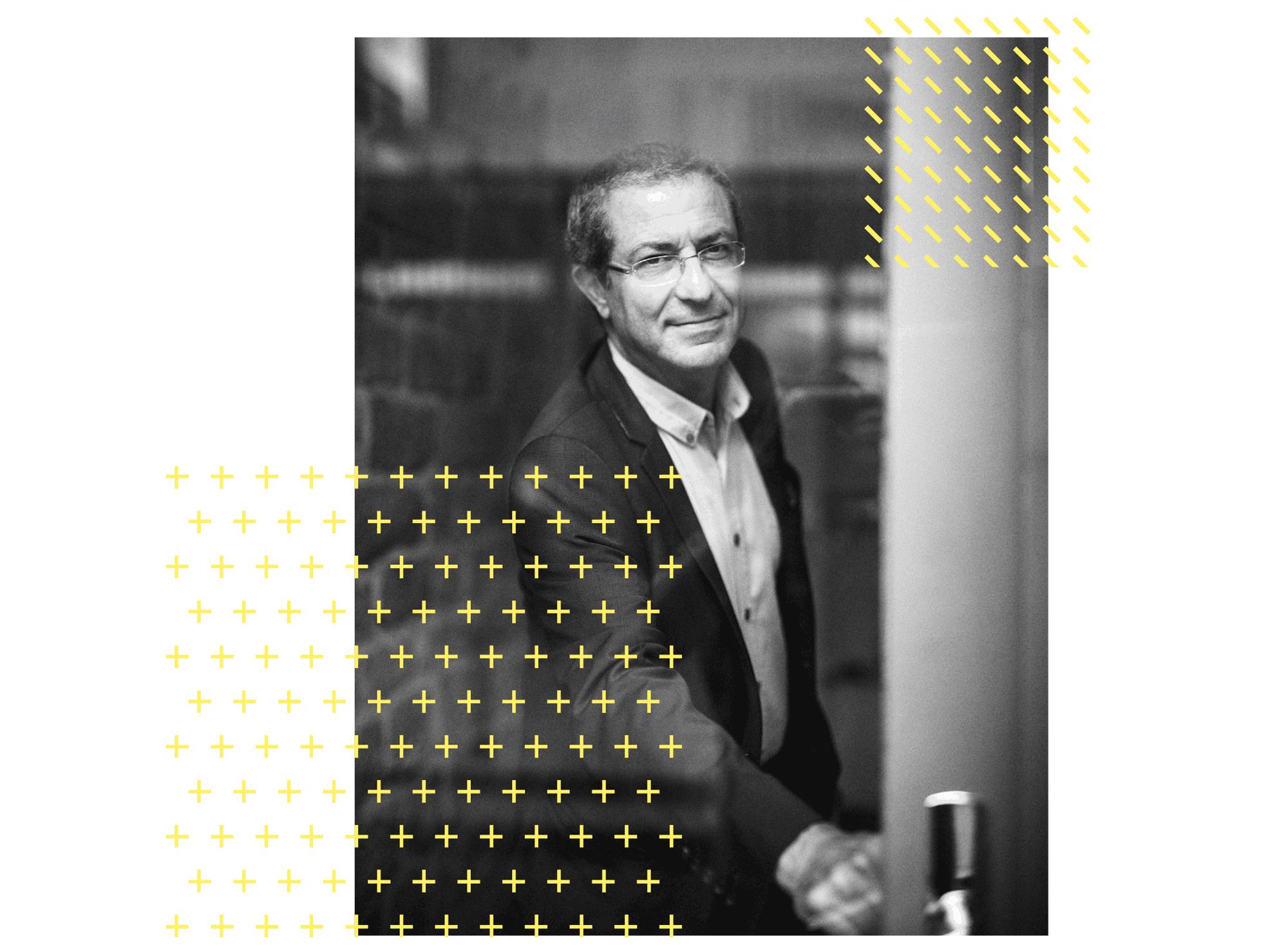 "WE DIDN'T HAVE ENOUGH RESOURCES TO START A COMPANY BY OURSELVES. THE LOAN WAS OUR OPPORTUNITY TO GO FORWARD WITH OUR BUSINESS IDEA, DESPITE OUR SITUATION."
Enigmind, an event management company, supported by Millenial BCP, Portugal
---
Share this page on social media: