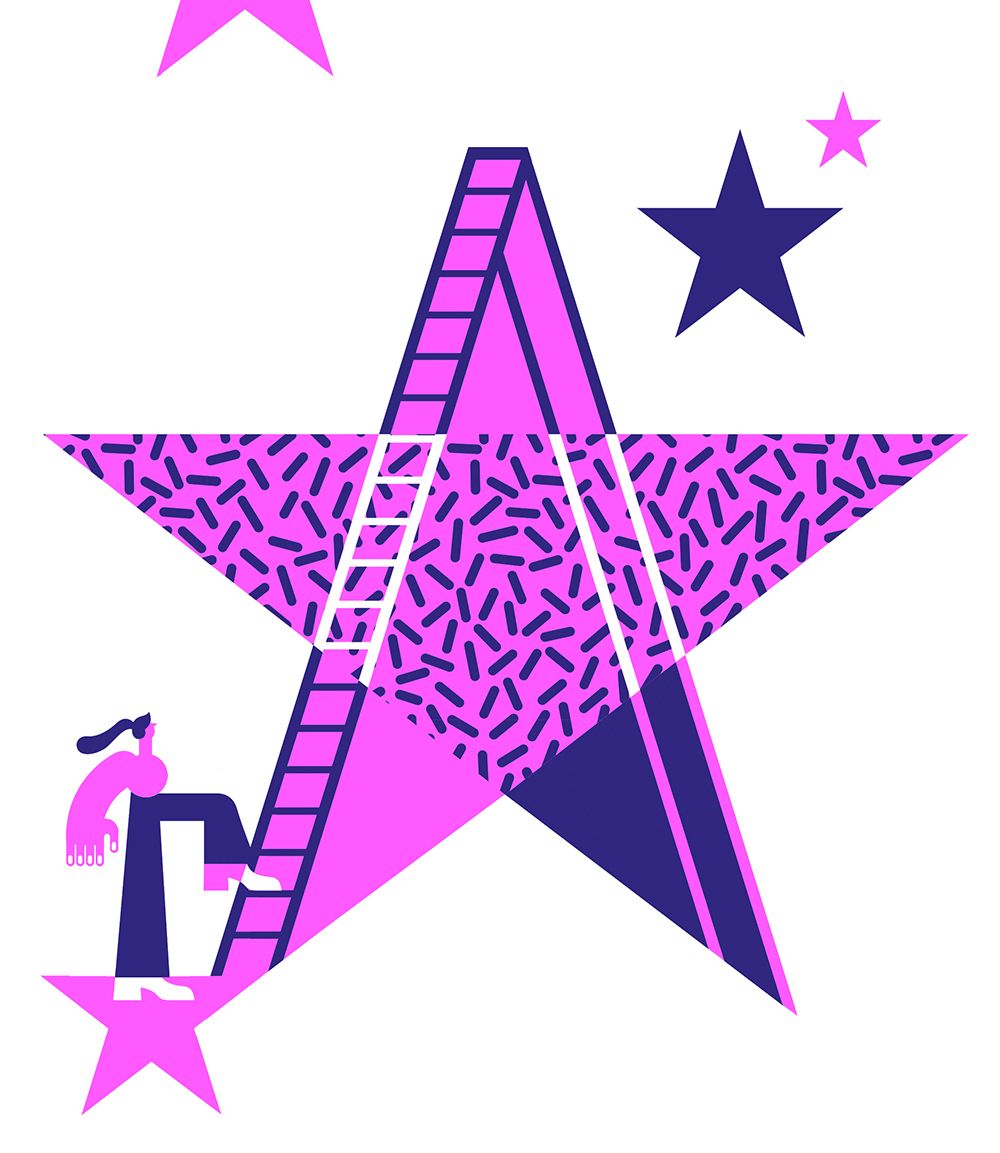 Growth and Competitiveness
No economy can expect to thrive without fast-growing and competitive businesses. And these often start small. Textile printing, medical supplies, security alarms, these SMEs grow into the backbone of the

European economy.



In 2018, we not only invested more, but we

diversified the funding

sources

for these businesses. A small business in Europe has a choice of crowdfunding and debt funds, as well as banks and equity funds, thanks in part to the support of these new financing ecosystems by the EIF. We are also committed to supporting businesses as they

grow

.
---
Hitting milestones
Almost 400,000 SMEs have received loans backed by COSME guarantees - up from more than 220,000 at the end of 2017.
---
Mobilising billions
Since 2014, more than EUR 20.5bn of loans have been made to small businesses, thanks to the additional capacity provided by EFSI on top of the COSME programme contribution. This amount reaches the upper long-term target of EUR 21.5bn foreseen for the whole life of the programme in its legal base.
---
Leasing on the up
Not only have our loans and equity investments grown under COSME, but leasing has too. In 2018, we signed eight leasing transactions across seven countries, up from one in 2017. In fact, according to the latest European Central Bank SAFE survey wave (October 2017 – March 2018), European SMEs believe the availability of leasing or hire-purchase has improved, ranking second to loans as the most widely used source of financing for SMEs.
---
Exceeding equity investment targets
In 2018, we invested even more in equity to support competitive businesses. In fact, we surpassed our targeted volume of equity investments under COSME and EFSI Equity Sub Window 1 – EFSI's equity instrument. Under COSME, we made four investments totalling EUR 135m of financing (EUR 58m of COSME EFG), compared with three totalling EUR 60m in 2017 (EUR 30m of COSME EFG). These supported new geographies, such as Hungary and the Western Balkans. Under EFSI Equity sub-window 1 growth-stage resources, we have committed EUR 395m (EUR 507m of EIF financing) in private equity funds investing in SMEs in their expansion and growth stages.
---
Diversifying funding sources for businesses
Competitive businesses deserve a competitive choice of funding sources. As well as the variety of financing provided under the COSME programme, we have also created new initiatives to back Europe's growing debt funds market – see the EFSI Private Credit Programme.
---
Substantial contribution to EFSI
Investments carried out under COSME have contributed overwhelmingly to the overall investments deployed by the EIF under the EFSI SME Window.
Securitisation can help diversify an institution's funding sources as well as release regulatory capital – enabling more loans for SMEs.

In 2018, the volume of securitisation deals implemented by the EIF soared to EUR 2.4bn (EUR 1bn more than in 2017) thanks, in part, to EFSI.
---
First in Greece with a non-bank lender
Another non-bank lender receiving a guarantee is Greek independent leasing company AutoHellas. The EIF and the EIB are together providing a guarantee of EUR 57.3m of senior notes, which will increase AutoHellas' capacity to provide car leases to SMEs on terms that are more beneficial. The deal is the first in Greece with a non-banking lender. Other participants were supranational organisations the EIB, KfW Bank and EBRD.
---
First EFSI synthetic securitisation in Italy
Banca Nazionale del Lavoro will be able to release more than EUR 600m for on-lending to SMEs in Italy, thanks to a EUR 100m guarantee. This deal was the first EFSI significant risk transfer synthetic securitisation transaction in Italy – a type of transaction that helps the bank achieve regulatory capital relief, which can be used to release more capital to SMEs.
---
First EFSI synthetic securitisation in a non-Euro zone
Carrying out a synthetic securitisation in a country with a less developed securitisation market in a non-Euro currency (Poland) helps to build market confidence in the implementation of synthetic securitisation across the whole of the EU. In Poland, the EIF executed guarantees on senior and mezzanine tranches for three new banks: Alior Bank, WBK, and Getin.
---
Capital relief to benefit rural SMEs in Spain
The EIF and EIB provided support for rural SMEs and midcaps through one of the largest ever EIF-driven securitisation transactions. The transaction was for the biggest co-operative bank in Spain: BCC, Grupo Cajamar. With an underlying portfolio of EUR 1bn, and with more than 45% targeting the agricultural sector, the transaction is designed to help the institution to free up regulatory capital, so that it can continue lending to a number of underdeveloped regions and SMEs.
---
Lobbying for better securitisation
The EIF is active in working with the European Commission, the European Parliament, the European Central Bank and regulators to agree a new legislative framework for securitisation regulation that entered into force on 1 January 2019. Securitisation is an important part of a well-functioning financial market, and the EIF is optimistic about the new regime's ability to grow the market, protect investors and manage systemic risk.
These niche funds offer more than the 'plain vanilla' bank loan. They structure bespoke financing specific to a small business's needs and are a great source of alternatives to the bank loan in Europe.

The EIF has supported the debt funds market in many ways – through cornerstone investments under its Diversified Debt Funds product and its Selective Loan Funds product. Now, through the EFSI Private Credit Programme, it will build on its success in this area with more funding, and a greater number of features to encourage investors to make commitments in this space.

---
Three funds raised in 2018
In 2018, three diversified debt funds successfully reached first close with the EIF as the cornerstone investor. These were: Fondo di Credito Diversificato per le PMI, a fund providing bespoke financing to SMEs in Italy, Tikehau Diversified Debt Fund, targeting SMEs in France, Italy, Spain, Belgium, Ireland and Scandinavia, and Lendix SME Loan Fund III, a crowd lender to French, Italian, Spanish and Dutch small businesses.
---
…But more in total
The EIF has supported 11 funds since the launch of its Diversified Debt Funds activity in 2015, committing EUR 529m in cornerstone investments. This, together with the 'crowding in' of private investment, mobilises EUR 5bn in the real economy.
"I spend a lot of time trying to help and encourage women to start up and grow their business."
Laurema
Šiauliai, Lithuania. Female leadership.
Financing purpose: cashflow, new equipment.
EIF financing: COSME LGF, EFSI.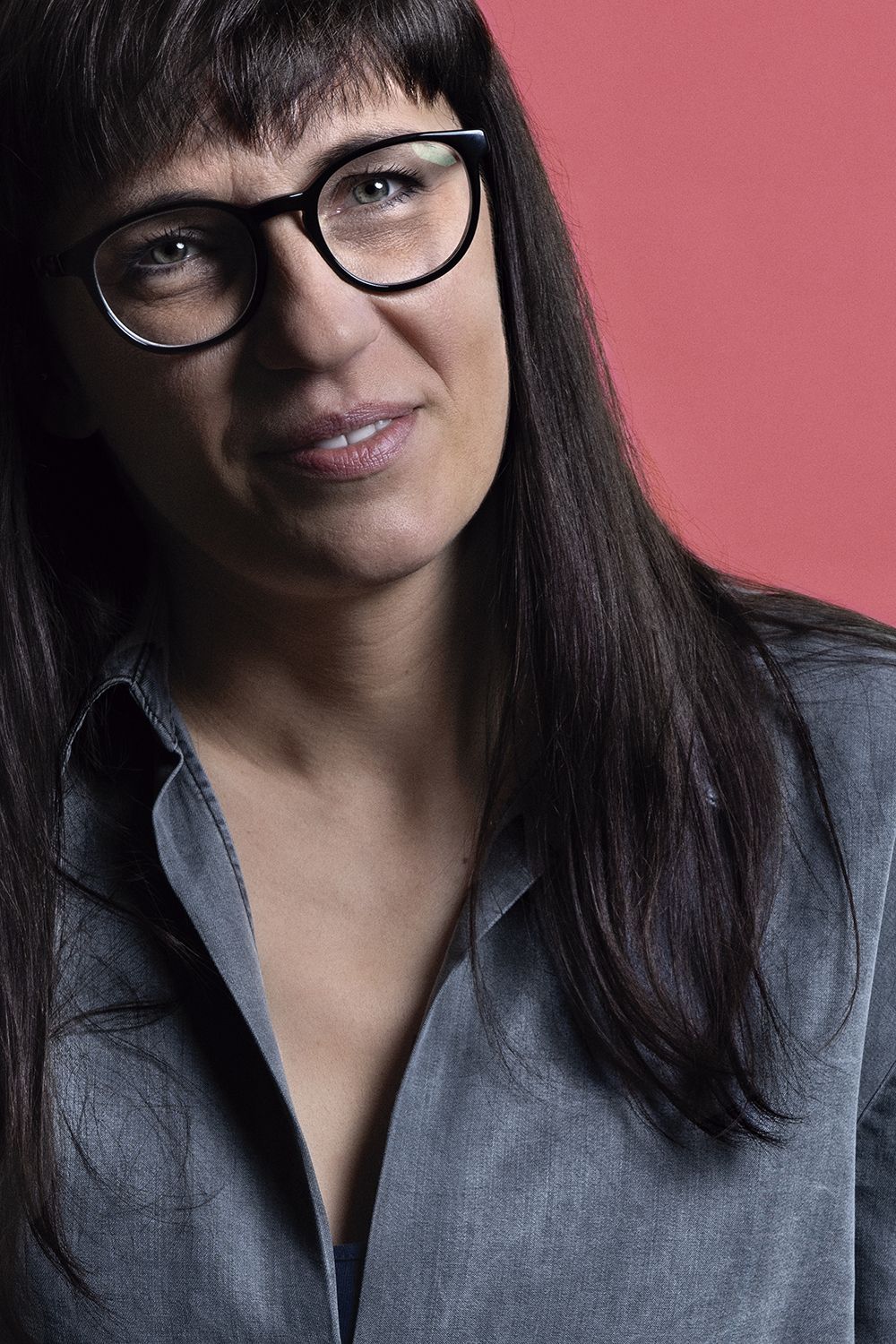 ---
Diversified Debt Funds activity in numbers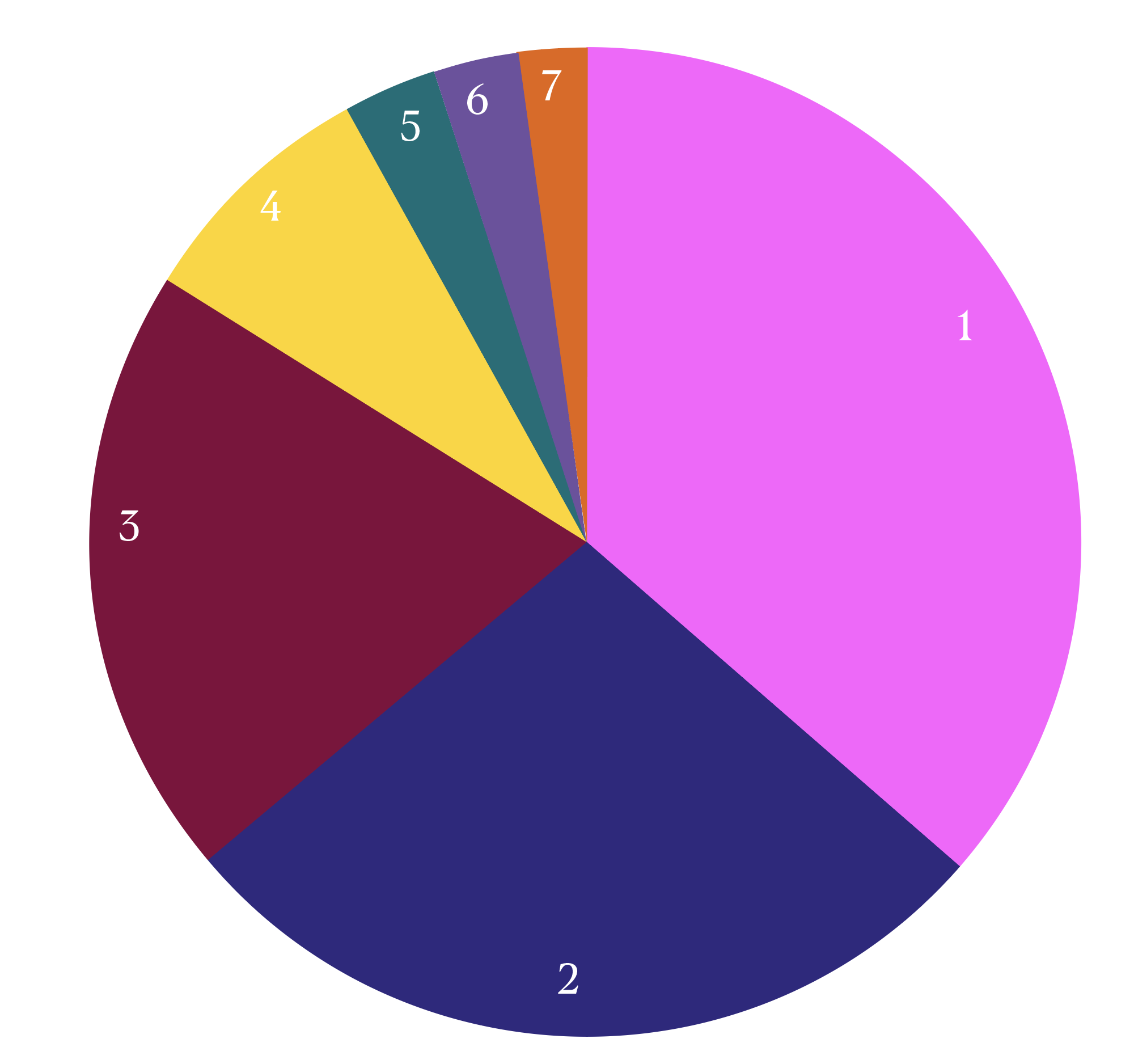 1 Benelux 36% 2 France 27% 3 Italy 20% 4 Germany 8%
5 Spain 3% 6 UK 3% 7 Nordics 2%
Under our Diversified Debt Funds activity, the EIF invested in seven single country funds and five pan-European funds, financing over 1,900 SMEs.
Our new debt funds mandate will draw new investors and new geographies to this growing asset class, this time under EFSI. It has only been a few months, but the EFSI Private Credit Programme has already been busy:
---
Already mobilising…
We already have seven investments in the pipeline under the new EFSI Private Credit Programme for a total volume of EUR 370m. The investments include four funds targeting single countries (France, Italy, Germany and Ireland) and three funds with a pan-European strategy, including Central and Eastern Europe.
A thriving growth finance ecosystem is essential if SMEs are to grow from start-ups into mid-cap businesses in Europe. Private equity helps to bridge this gap. In 2018, we came to the end of the lifecycle of initiatives originally designed to kick start growth capital in Europe.

Now, we are turning our attention to sourcing new capital for Europe's growth financing market. Such as institutional investment capital through the Asset Management Umbrella Fund or resources through China's CECIF fund.

---
Fully invested and active
Small businesses in Estonia and Greece now have a wider choice of growth financing options than ever before. In 2018, the Estonian fund of funds ESTI reached full capacity, and two of the three growth funds of the Greek fund of funds EquiFund are close to target size. On top of this, we have fully invested the EIB-EIF SME and MidCap Funds Facility and EUR 697m of the first tranche of EFSI sub-window 1, helping more SMEs access equity financing.
---
Growth financing for Portugal
The contribution to the targeted EUR 150m Vallis Sustainable Investments II will support innovative Portuguese SMEs over the next five years. Until recently, Portugal's early-stage and growth financing markets were limited.
---
Significant exits
In 2018, Dunlop Protective Footwear was acquired by private equity EQT for an equity value of EUR 243.5m, and Inula Group, a natural therapies business, sold a majority stake to investment house Ardian. Both companies were backed by funds supported by the EIF, and their exits signal to investors that European growth funds are a worthwhile home for their capital.
---
New capital from China
We have worked with China's Silk Road fund to invest in four European venture and growth capital funds in 2018. By harnessing investment from diverse sources, we are ensuring a sustainable source of financing to SMEs in Europe. The investments are part of a new mandate, the EUR 500m China-EU Co-Investment Fund, intended to support 10-15 investments in European growth and venture.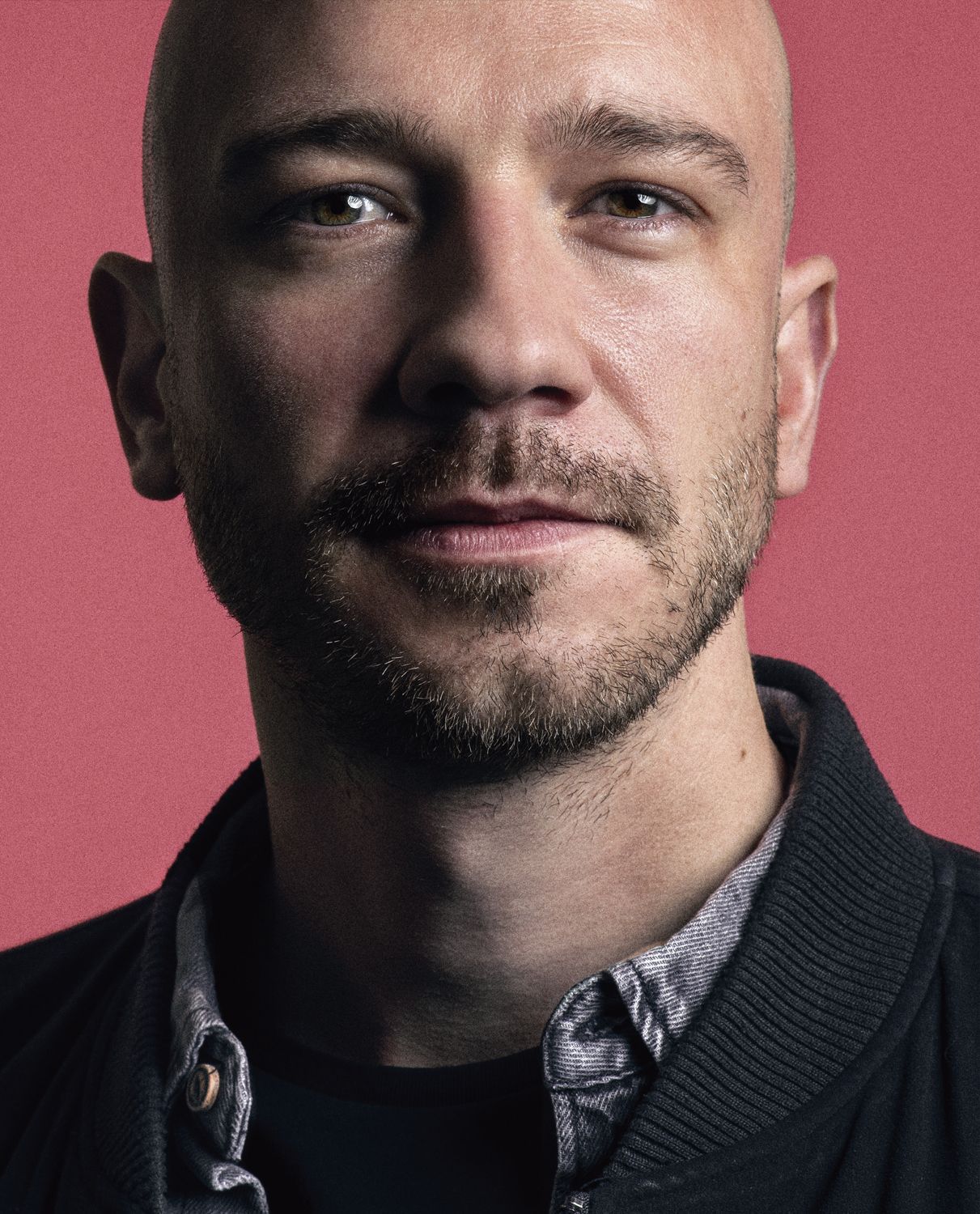 "The basil we're eating has seen more of the world than us.
So there's something fundamentally broken."
Infarm
Berlin, Germany. Urban farming (r)evolution.

Financing purpose: scale-up.
EIF financing: RCR/own resources, EFSI.
---
First investment using private money
Enabling institutional investors to access Europe's best-performing growth funds releases a new source of financing for growth funds in Europe. In 2018, we made the first investment under the growth compartment of the EIF's Asset Management Umbrella Fund (AMUF). The EUR 10m investment in IK Small Cap II was a small contribution to the fund's final close of EUR 550m, and as of 30 September 2018, the fund had already made two investments.
"Securing financing wasn't easy and the support we received was of critical importance in
this respect."
Agrifarm, Eurobank,
Greece
---
Growing our co-investments
'Crowding in' private capital is essential to the EIF's mission to support SMEs and co-investments are one way to do this. In 2018, we deployed 20 co-investments for a total of EUR 116m, ensuring more private capital participation in growth financing of SMEs.
---
Share this page on social media: